Looking to freshen up your home? Want to update so you're not only more eco-friendly but your also incorporating modern trends? Renovating may be a good option for you and here are some reasons why.
Comfort and Enjoyment
The first reason you should be renovating your home is to enhance your own comfort and enjoyment. Updating your home the way you like it will improve your quality of life. You may choose to renovate your kitchen, because that is a key room where people gather and hang out. Or you may choose to renovate your master bathroom to give it a spa-like feel. Either way, if you choose to renovate solely on increasing the value of your home, you may find that you feel like you are living in a show room instead of a home. You want your renovations to be something that you enjoy. A good question to ask yourself would be: "Is this the way I want my home to look for years to come?"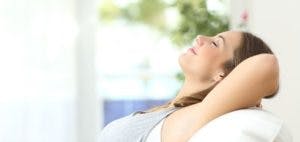 Increase the Return on Investment
Another great reason to choose to renovate is because once you do so, you are increasing your properties value and will fetch a higher price if you choose to sell. Some great places to renovate to increase your properties value include: opening up the main living space, replacing the front door and making the entrance more appealing, and updating the kitchen and bathrooms.
Update Outdated Features
Keeping your home updated is an important factor to consider when you decide you want to renovate. Doing so will keep it from looking plainer and less attractive to buyers. Fresh paint on the walls and baseboards, a clean-up of the exterior, and timeless styles are all ways that you can accomplish this. You may also choose to upgrade your homes function by replacing old hardware and décor with something newer and more functional.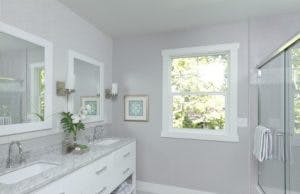 Make Your Home More Eco-Friendly
Making your home greener will not only benefit the environment, but it will also lower your costs. Old windows, for example, force your furnace to work overtime – especially in the coming winter season. Replacing windows, adding insolation, and energy efficient appliances are all great ways to improve the efficiency of your home. You can also look at making small changes that add up. Use power bars with timers or a master switch to turn off devices when not in use, upgrade exhaust fans that automatically turn on when increased humidity is detected, and replace all the lights with an energy efficient alternative.
Fix Safety Issues
Restoring your character home is a great way to improve its quality as well as increase your properties value. When you do decide to renovate your home, it is always a good idea to look at important issues that may need repairing. Checking for water or moisture in the walls may indicate that you need to improve the draining of the site, increase the ventilation, or fix a leak. When these issues are fixed, it will improve the air quality of your home. Other important issues include checking and removing toxic substances such as asbestos or leaded paint, and making sure your homes structure is fully intact. Doing this will give you piece of mind that your home will hold up for many years to come!